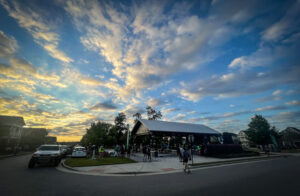 I decided to run this event when one of the runners from the InsaneRunning group mentioned that had signed up for the 5k. It is my 50th official timed Half Marathon. I was coming from finishing the Bull City Half last weekend, I decided to give it a try since it was the 1st time for this event and a single-track trail race. The last time I did a single-track trail was many years ago when I completed Uwharrie Gold Rush 50K.
For morning routine the same as in plenty of other events, hot cereal with almond butter, coffee, water, and a banana about 30-40 minutes prior to the start of the event. Including a warm-up run about 20 minutes from the start of the event.
I knew it was not going to be easy and that keeping the pace and effort in a controlled fashion was going to be key if I want it to finish with enough energy to finish strong. Since I knew from the elevation chart of the route that this event was a little bit hilly I ask another friend that was running the event to describe the trail a bit for me in comparison to other runs that we have done together.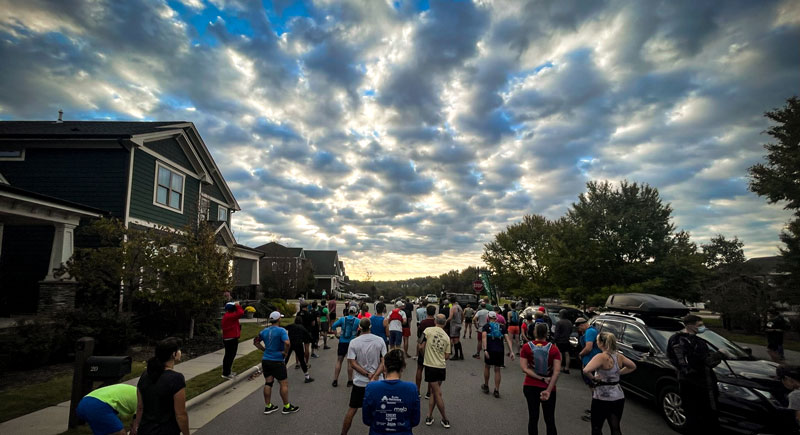 Miles 1-3
As I started my way from the start in the mid of the group, down the main road everyone kept about the same spot. I latched to a group of runners for about the first 3 miles then slowed down a bit given that I was feeling that my heart rate was too high to sustain the effort. The trails were true single-track with very few opportunities to pass or let others pass you.
Miles 4-7
Now I am feeling better and warmed up, but still have not been able to find a decent rhythm. Holding with another group of runners, after the original group split and I remained with the one that was left behind a bit. It was ok for me, the pace was slower, better effort but perhaps not slow enough. Lots of changes, turns, rocks, roots, hills, and downhills. Definitely, no time to space out if you do not want to hit the ground. I tripped a couple of times with very close calls, but I was able to recover. A friendly reminder to keep the cadence high, light on the feet, and lift the legs.
Miles 8-11
During this mile it was more of holding the pace, sometimes feeling great, sometimes struggling a little bit. There is a runner that we have been passing each other for some time. But it seems that he is running out of steam. I pass him one more time and pressed a bit the pace during an uphill. Passing a couple of others later on and keeping an eye on them once in a while.
Miles 12-Finish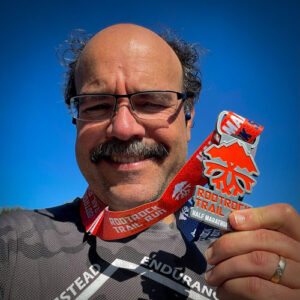 This last few miles are mostly rolling hills. At this time I was finally having a solid constant pace so took a quick look behind to see if there were any runners behind me, there was no one. I kept pressing on toward the finish line.
At the finish area, I was able to talk to other runners and the guy that shoutout Umstead during the event. He is going to run Umstead in '22. We chatted a little bit about strategies for running an ultra, especially a 100 miler event.
During the last event, I was able to do a quick cool-down mile. This time I did not. Just walked a little around the area and left while they were announcing the top runners in the 5k. Then to realize later when I got home that I ended up 3rd in my age group category.

Highlights:
Course: First 3/4 mile is a wide road turning into a still wide greenway and quickly turning into a single-track trail. Continuous quick steps and difficult to pass with a solid pace. Lots of turns but in all a fun event.
Venue: At the finish, was good, simple but effective. Some music, snacks, banana, water, and Ham or Chicken sliders. Very nice!
Expo: No Expo
Weather: Perfect weather with very few clouds all the way until the finish. A great 54º with just 89% humidity.
T1D: Sugars were good at the start, and held pretty well in range throughout the event.
Fueling:
Pre-Race: 1 serving Hot Cereal and Latte. A banana about 35 minutes before start.
Race: E-Fuel/Tailwind and water at the last 4 aid stations.
Post: Slider and Protein shake and lots of water.

Learning Points:
Running a trail race is diffferent than training at the trails.

I need to get back at trining at single track trails more often.
| | | | | |
| --- | --- | --- | --- | --- |
| Month/Year | Event | Location | Type | Time |
| Oct-21 | RootRock Trail Half | NC | Half | 2:44:54 |