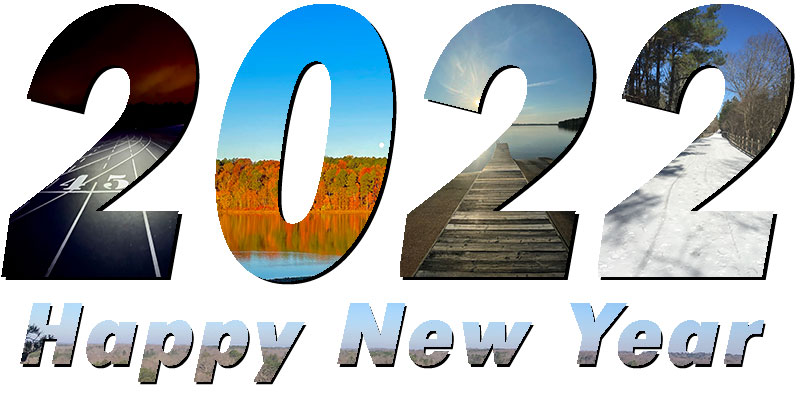 2021 Running Summaries
2021 What a great year, when I do the math it turns out that is the year of 5. 2+2+1=5, and if you take the 0 out and move it to the right it is 50
 Here is the year in a nutshell,
Multiple events in the year, compare to just one last year

Fortunate to be able complete another injure free year

Completed once in a century opportunity (Well maybe not in a century) be able to complete the Tobacco Road Half Marathon and Full Marathon in the same year – The Caboose Challenge

Completed my 1st official 50 Miler (PR no matter what, right?)

Completed the 1X1X12 Challenge

I turned 50 this year

Finished 3rd in my age group at The Root Rock Half Marathon

50 Half Marathons milestone
Completed my 5th Derby 50k – Recieved my 5 timer vest

Finished 2rd in my age group at Durham Race13.1 Half Marathon, included cash award too

One final push of long runs the last week of December to complete another year with over 2,400 miles covered.

I feel very blessed of having another injury-free year

Continued with the previous yearly challenge of running 13.1 distance at least once a week. Over 310 weeks and going.

Re started the

insane runners group. Lots of great conversations.

Completed another Guinness World Record – Largest Virtual Runners Event.
I am very grateful that 2021 was a fantastic running year. After 2020 being a super challenging one with the pandemic, this was a great comeback year. So many miles with good friends and family. I am very grateful for all the support that I received from family, peers, the medical community, FB & Strava friends, running groups, and running clubs. They all provided the energy, advice, and encouragement to continue to run and continue to improve in my personal life.
Once again I want to say thanks to my friends and family that in one way or another provided their support and patience while I continue with my insane running!
Happy New 2022!