I love to try different mobile fitness running apps and other tools that can help me move out from the monotony of running or learn new ways to tackle health, workouts, and learn concepts about running. Late last year I had the opportunity to try out a new running app, Running. From the makers of DownDog yoga App, one of my favorite Yoga Mobile Apps. Since I have used the Yoga app and the other offerings from DownDog for a few years once or twice a week already, I was curious about the running version. Here I tried to write down a few of my first impressions in regards to their running app offering. Free until April.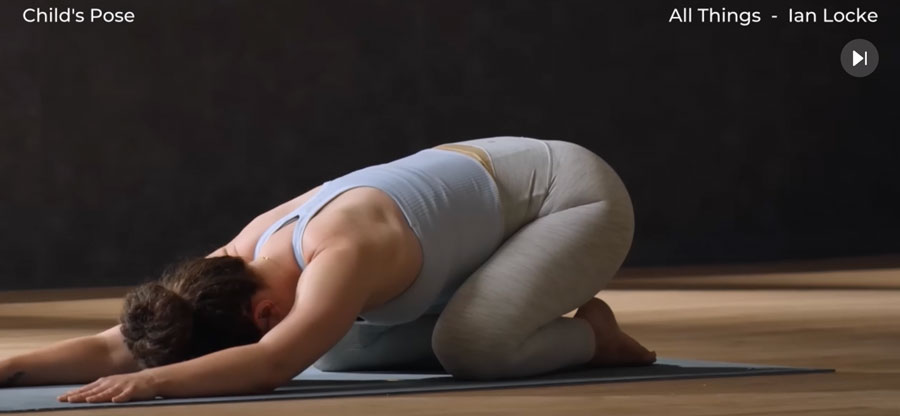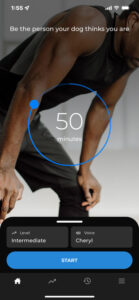 1st impressions: Very simple navigation and setup. After that, it is basically hit and run. Similar to other running apps it is mostly an audio overlay app. The music is fantastic (Well for my taste it is) and it keeps you engaged. There are a few options to select from that will customize your running experience a little bit. The app does not do GPS or mileage feedback tracking as many other running apps provide. That makes it perfect for the treadmill, although I have not gotten the chance to try the app in treadmill mode just yet. But for me that was ok, I was looking for something different to try since I hit the road for many hours a week.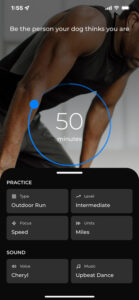 Once you start using the app for your runs there are a couple of main things to consider, one is that although every run setup is not the same, the type of workout does not deviate from the same warm-up and cool down. So if you use it multiple times in a row, you might run into some monotony. I go out for multi-hour runs, so with a time limit of 50 minutes I ended up using the app twice or three times in the same outing. The menu is very simple, clean, and intuitive. If you have used any of the DownDog apps in the past you will find yourself in a very familiar space.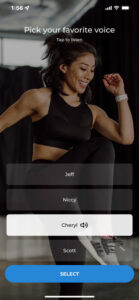 For setup, similar to the DownDog Yoga app you can select the overlay voice you will most likely understand or fit your style. I found that Scott was the better one for me. But all four available at the time of my testing there were great very similar from my experience with the Yoga app. Very high-quality audio sound.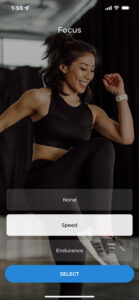 You can also select the focus of the run, no focus, speed, or endurance. I tried all three, here is where I was a little bit disappointed there were differences between the three, but the way the app takes you made me feel like there were no huge differences, and sometimes I ended up wondering if I actually switch the focus of the run. During the endurance run, there were multiple instances where the app focussed on speed and vice versa.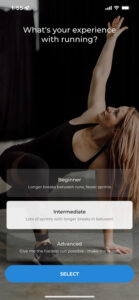 There is a selection for the levels of experience. Again there are basically three choices, Beginner, Intermediate, and Advance where you can select the level of effort. I tried Beginner and Intermediate in speed and endurance, here the app delivers subtle differences in terms of the workout and the level of excitement from the running coach.
The bottom line for me, the app is ok. Definitely, I will use it again sporadically as the coaching and variety of the voiced coaching audio is not as diverse and could land a little bit bland after using it a couple of times in a row. One thing I know for sure from this company and my experience with their Yoga app is that they will continue to add additional voices and variation to the different focus and levels, to make it more engaging.