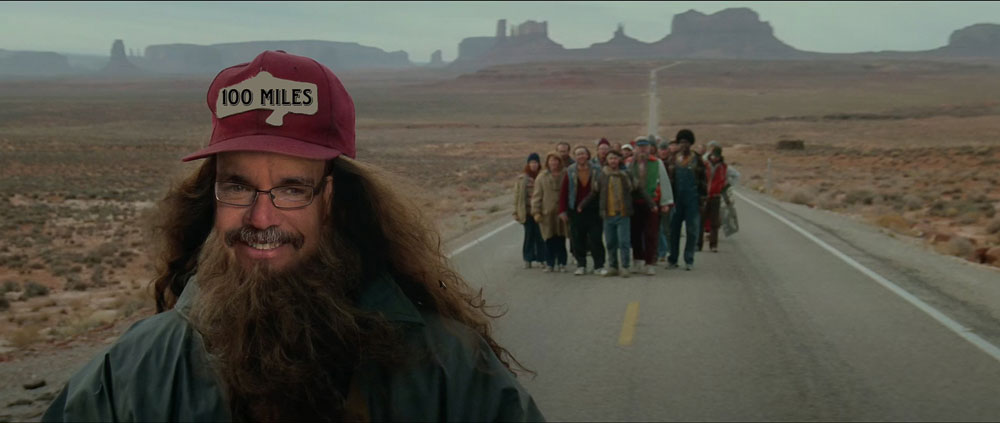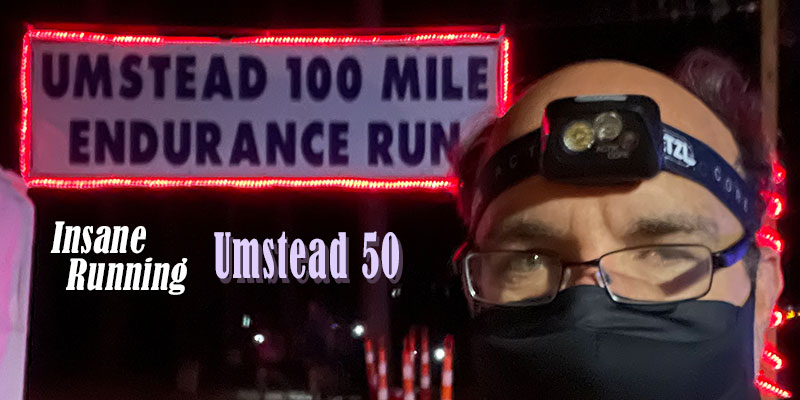 50 miles on my 50th year? Why not?
Saturday I completed my 1st official 50 miles race. (I know, I did Umstead 100 couple years ago, but I did not have an official 50M) I was supposed to run this event last year, but due to COVID, the event was canceled, and I deferred this year. What a fantastic experience it was. I followed a similar plan as I did training for the 100, lots of back-to-back long runs but adjusting for distance and no 3:00AM running this time. All the training miles, paying attention to the minor details, paid off in big time. My original goal was to finish in under 12 hours. I was able to come in well under even my stretch goal of 10 hours, with a finish time of 9:54:31. The weather was good very early (the 60s) and quickly moving towards the warm side a couple of hours after the start (mid-70s).
The event, coordinators, all the great volunteers, and runners were outstanding. Even with all the adjustments and limitations due to COVID, it was a great event. I could not have such a great race without all of them. Thank you all for the support, words of encouragement during training, during the event, and after the event. I want to give special thanks for those texts, audio, pictures, and video files that provided me with extra encouragement at the different stages of the event.

Below is the race recap of my event,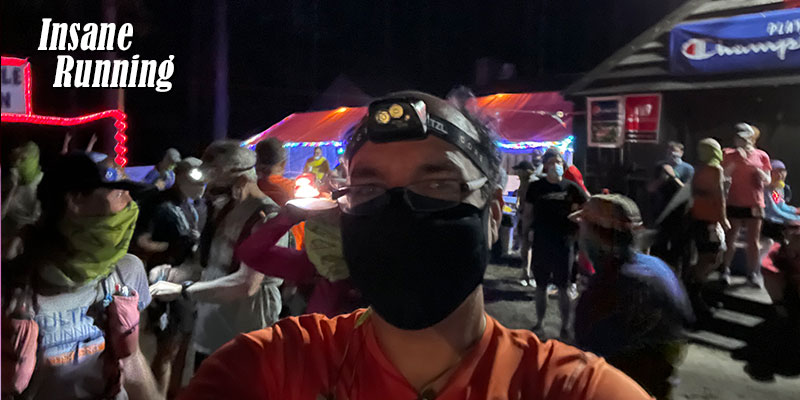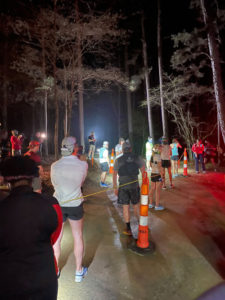 Loop 1: The weather was great at the start, with fresh legs this morning and feeling excited. I talked to a few runners and friends at the staging area, exchanging ideas and training experiences. I was able to sleep well for the past few nights, and the mind was clear. Due to COVID, the start was staggered, starting at 6:00AM, but releasing a runner every 6 seconds to keep a safe distance during the first miles. Those are the miles that, in normal circumstances, you will find runners running very close to each other. Even with the staggered start, it was a nice view to see the long stretch of headlamps ahead and behind. I tried to make sure that I would not get too excited and start going too fast. I was able to find a good rhythm early on in the 1st loop. It was great to talk to a few of the runners and hear about their stories. In non-COVID years the first aid station was usually a self-serve station, this time, they had a few volunteers handling drinks, snacks, and refilling bottles. I skipped this time, holding a decent pace. I took one of my baby food pouches about mile 6. Sugars were good and holding steady. Since I knew that the temperatures were going to rise to the mid '70s later today, I was making sure I was drinking my energy drink early on since I knew keeping the hydration in check was going to be essential for later in the event.

I tackle the up-hills with no problem, and that gave me confidence during the first loop. I stopped at the main aid station around mile 7 to refill the bottle to make sure I had enough to drink available with me until I get back to the starting area. Due to COVID this year, the two additional self-serve water stations were not going to be available, and I needed to take that into consideration. Around mile 10, I popped another baby food pouch, bananas, oats, and berries, I think. Back at the 1st aid station on my way back to the starting area, I refilled once again my water bottle, soon after that taking sips every mile or so. Finished the 1st loop and headed to my staging area.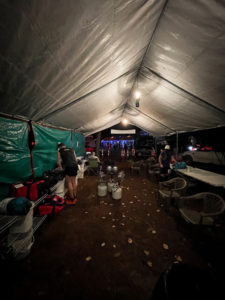 Loop 2: This year my base station was at the start/finish area, not bad, around 30 meters of extra walk to get to my stuff. Last year was a little bit better since it was in the same direction as the event's route. I quickly had some Powerade Zero, replaced my energy bottle, grabbed a couple of baby food pouches, and popped a couple of munchkins that my wife got for me to have just in case. I lube all the areas that could cause chafing problems in the future. This was key for me as I want it to prevent and address issues early rather than later. I changed my running shirt; the one I had was already soaked, a key reminder that I need to keep hydration in check.
Headed out reasonably quick for my second loop, settling into a decent pace once again. At the turnaround area, I was able to see Edwin's wife Jacky looking strong as she was tackling the 100 this year.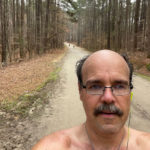 By this time, I was finding myself at a good decent, but solid pace. A few miles in the loop, I turned my I-pod shuffle on and started to cruise. I then realized that I still had my headlamp with me; I forgot to leave it a the base station when I finished loop 1. I managed to bundle it up and attached it to my belt for the remainder of this loop.
Same plan for the stations as I did for the 1st loop, except for getting the bottle filled again at the 1st aid station, knowing that I was going to start drinking more during this loop. The weather, although a little bit overcast, was quickly getting warm. Around mile 20, I started to feel a little bit of chafing from my sleeveless running shirt. I decided to take it off. When I squeeze it, I was surprised how much water I was losing, giving me another reminder to drink and drink some more.
Kept going at an easy, comfortable pace, drinking, walking some of the uphills, and running the downhills. Sugars holding well, extended the temp auto mode to make sure I do not get a drop in sugars, so far so good.
Loop 3: Another quick turnaround, more lube, replenishing fuel, and off I go but continued shirtless for this loop at home base. Heading out, I started eating a half of the Almond butter Jelly sandwich that I had ready for me. It took about 3 miles for me to finish it. I knew I had to, but I also realized that I needed to drink more fluids as my mouth was feeling parched.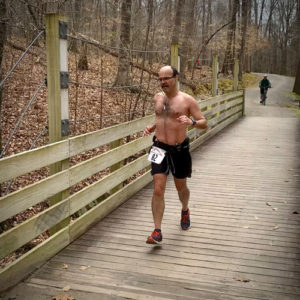 By this time, I also started to walk some of the hills. Although planned, I did not want it to slow me down too much. Definitely taking and pressing the pace during the flats and downhills. I was still feeling really good, taking in fluids and food—a similar refilling plan as the previous loop. The temperature started to rise, and I started to notice it more and more. Around mile 30 my friend Jay was doing his long run at Umstead to come to cheer the runners. He stayed with me for a few miles, chatted, and took a few videos on photos.

There was another runner that was pursuing the 100, and he was doing fantastic. We chatted for a while; he had a few of his friends and family alongside the route at a few points of the route. It was great to see them as excited as he was. They even offered me food and drink. Finishing the loop and getting back to the main area was very uneventful. Sugars holding pretty well for this loop, no adjustments needed so far.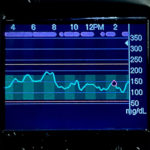 Loop 4: I quickly refilled the energy drink with water and some energy power that I had ready. I grabbed an energy gel and a couple of clementines. For this loop, I switch the I-pod for my wireless headset. I ate some more munchkins and headed out. Send a few text messages out and headed out for my final loop. By this time, the temperatures were the mid-70s and humidity you could almost taste. I knew I needed to take it easy, hiking most of the hills, keeping drinking every so often, and running the flats and downhills.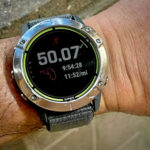 Finish Line: As I kept running the small uphill towards the finish line, I could hear the people cheering along the sides which gave that final push to finish well below the 9 hours mark. It was an awesome feeling, 50 miles of adventure and physical and mental endurance.

Even after these long-running hours, I had some energy left in the tank to stay standing and feeling like I could go out for another loop, maybe.
It was an AWESOME 9:54:31-hour event
| | | | | |
| --- | --- | --- | --- | --- |
| Month/Year | Event | Location | Type | Time |
| Apr-21 | Umstead 50 | NC | Ultra | 9:54:31 |
Highlights:
Course: 4x 12.5-mile loop. Great ample trails, non-technical but lost of ups and downs. One long mile hill between mile 4-5. Fantastic for runners doing the 100 that find themselves in trouble early in their event, they can switch to 50. Perfect 50 miler, highly recommended.
Venue: At Start/finish, excellent variety and availability of food, plenty to drink, and amazing volunteers. Even with the COVID changes water and aid stations were placed at perfect distances.
Expo: N/A
Weather: Decent weather at the start and 1st loop, moving quickly to mid, the upper 70s, range 64º-76º with just over +90% humidity.
T1D: Sugars were good at the start, fluctuated across the 10 hours, but mostly within range.
Fueling: Pre-Race: 1 serving Hot Cereal and Latte.
Race: Mix of fuels from liquid calories to solid foods.
Post: FOOD!!!!!
Learning Points:
Running at a slow pace is key. Especially starting very slow.

Not everything is going to go right or perfect. Just need to learn to minimize the impact and adjust.

Having fun, even when you are in pain is key to get things going.