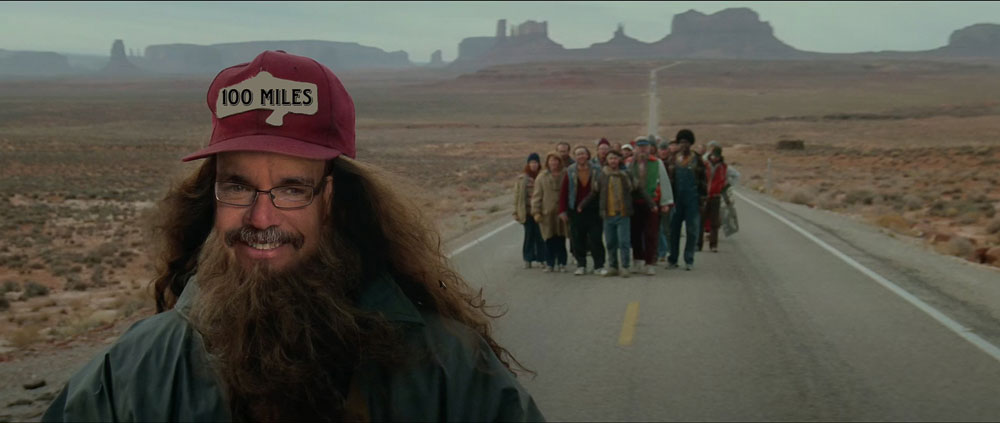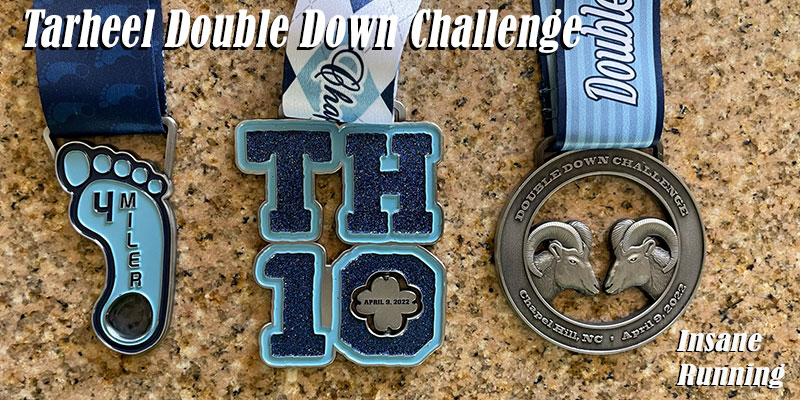 Finally the Tarheel 10-miler, plus Double Down challenge
Today I completed my 1st Tarheel 10 miler, including the 4-miler before the main event to complete the Double Down Challenge for the extra bling. After the usual early morning breakfast, I drove to the parking event area which was located around 3/4 miles away. The weather was great and taking advantage of the distance from the starting area I did an easy 1-mile warm-up. I was surprised to have fresh legs this morning and felt excited.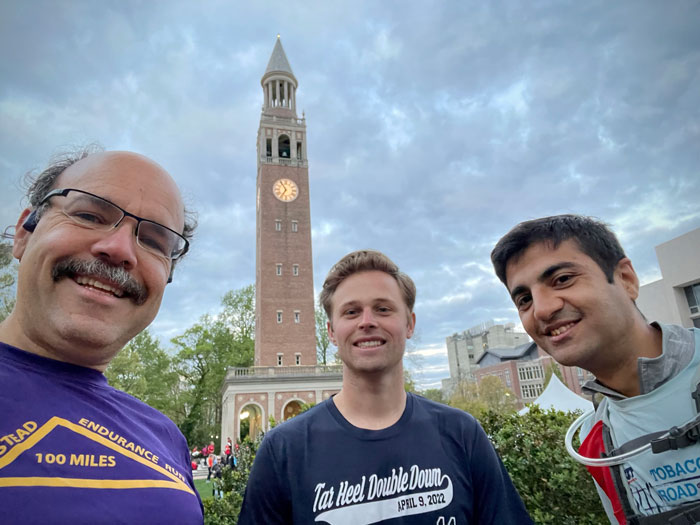 Met with Samuel and Udit, both from our InsaneRunning group for a quick chat and to discuss our respective plans to tackle the event. After that, we headed out to the start area and settled somewhat in the middle of the corral.
Below is the race recap,
Miles 1-4: Even with the wide roads there were a lot of runners in this event. This is a very popular race in the area and having been canceled due to COVID for a couple of years, it was a great turnout. From previous conversations, everyone warned me that there were going to be several hills to tackle, some short, some a little bit steeper. But coming from doing Umstead last week I felt ready for the challenge.
The plan was to run a fast 4 miles, cross the finish line in plenty of time to beat the cut-off and then I could slow down and reaccess to see how to tackle the next 10 miles.
I was pleasantly surprised once again that I was able to click the miles at a pace close to 8:30 per mile. It has been a long time since I had clocked those kinds of numbers. I was feeling great as well.
Lots of mini hills which I was able to tackle pretty well. The water stations were very crowded and it was hard to grab fluids and keep running, I decided to skip a few and only grab if the opportunity and space were open for me not to slow down. I was very happy I carried my energy drink with me for this event. Even after a couple of miles, there was a lot of zig-zagging to be able to clear my way and keep the effort strong. Even though that was somewhat inefficient, every time I was passing runners with ease it gave me additional energy to keep pressing the pace.
Miles 5-10 (or 1-5?): After crossing the finish line for the 1st time I continue to run towards the starting line again. Dejavu? lol, it made me smile for a bit. Runners running the double down had until 8:00 AM to cross the start line for the second time to be able to continue with the challenge. I was well ahead of the cut-off. I knew Samuel was ahead and Udit was nearby as I headed out.
The 1sr couple miles were the same as the 4-miler. I did a check on the effort after slowing down just a tad. I was feeling good and still hitting below the 9:00 min/mile pace. My legs were good. The heart rate although on the side high not necessarily that bad. I decided to adjust the pace and press on a bit, especially on the flats and downhill.
I kept passing running, especially during the uphills. I guess Umstead has prepared me for this type of event and every time I was feeling good during the uphill, it gave me more and more confidence that I could keep the solid pace going.
Miles 11-Finish (or 6-Finish): At this time I am continuously assessing the effort more often, and adjusting. After a few hills and turns at one of the water stations, I heard my name, when I looked back it was one of my Strava friends Susan who was running the 10-miler today. We chatted for a bit and she mentioned that she recognized the running shirt I was wearing from last week's event. Then she mention to a few runners running in the group nearby that I had completed 100 miles last weekend and was tackling today this event.
It was great to see her, and that gave me another surge of energy that I use to press on the pace during the short uphills.
I was still very surprised that I have been able to keep this effort for this long, that made me happy. The route at portions narrows down to single lane road which could be a little bit crowded causing me to switch/adjust the pace often and zig-zag a bit to move ahead of a few runners. But by now I started to see a couple of miles hitting slower than 9:00 min/mile pace. Not too horribly, but I still want to make sure I finish well under the 9:00 min/mile average for the event.
One longer hill at mile 9, nothing too extreme, manageable but it did cause me to slow down a bit. The one thing I kept telling over and over was "keep legs moving, no walking, you can do it." After a few uphills turns and repeating the mantra a few times, we reached the crest and into familiar scenery as the course then turned into the same course I did earlier during the 4-miler event. After one last refreshing downhill, I tackle the last uphill, and as soon as I saw the finish line I pressed even harder the pace to finish very strong.
It was an awesome event.
I am glad I signed up for it and also grateful and blessed to have had a great recovery after Umstead100.
| | | | | |
| --- | --- | --- | --- | --- |
| Month/Year | Event | Location | Type | Time |
| Apr-22 | Tarheel 4 & 10 miler: Double Down | NC | Misc | 2:06:29 |
Highlights:
Course: 1st 4 -mile loop course. It is a very popular event that even with the ample multilane roads it could feel crowded at times. Very hilly, although challenging not necessarily too extreme.
Then 10-mile loop with similar characteristics. Although there is a pesky long hill around mile 9.
Venue: At Start/finish, excellent variety and availability of food, plenty to drink, and amazing volunteers.
Expo: Packet pick-ups running very efficiently. One vendor at the bib pick-up, offering the usual items and sales.
Weather: Great weather with clouds at the start followed by somewhat overcast skies, great 43º-45º with just over 65% humidity.
T1D: Sugars remained good throughout the event.
Fueling:
Pre-Race: 1 serving of Hot Cereal, banana, and Latte.
Race: Liquid calories.
Post: Water and protein shake.
Learning Points:
Quick recovery from previous events is key to having a decent follow-up event.
Sticking to the initial plan, re-access, and determining what next steps/efforts I needed to do was crucial during this event.
Having fun with the crowd and spectators makes the miles go by fast.