Today I completed my 1st Color run. I know, I know, how could I not have completed one? I have to admit that it was so much fun.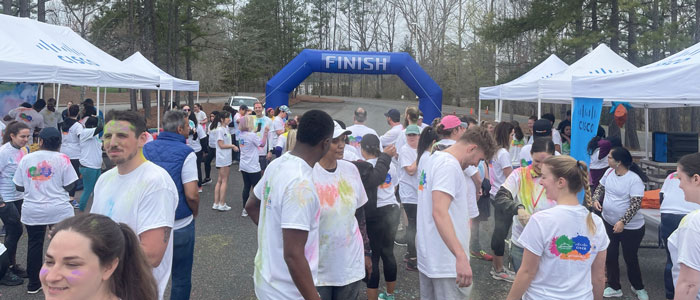 Plenty of familiar faces, Udit, who finished his 1st Marathon over the weekend, joined us—Samuel, another veteran runner that I have not seen in a while, was there to join the festivities. Also, Alex was there after completing a fast half over the weekend.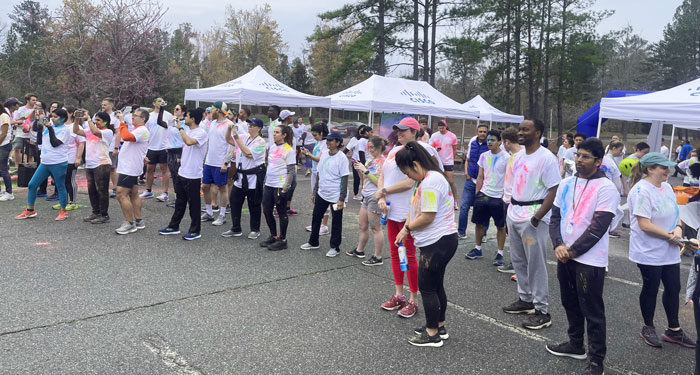 The venue, although small, was great, with music, dancing, goodies, food, and drinks. The route was very similar to the October Cisco 5K. It was, in the end, short of a 5k; I think when they moved the start line to a different location, the re-route section did not add up to the full 5k distance. That was ok; there was no bib, no timing, just a great environment, and fun.was in a different parking lot area.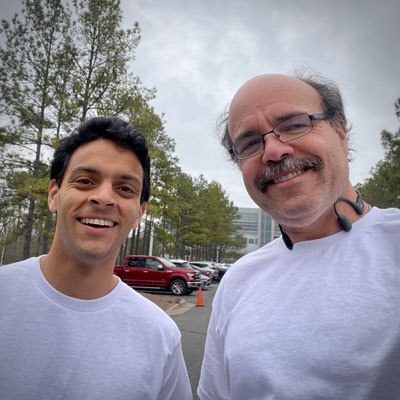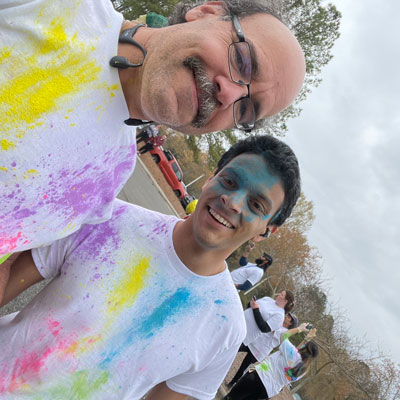 We all started with clean white T-shirts that were part of the registration for this event. That running shirt quickly changed colors as we were about to start the event. A mix of cornstarch infused with food coloring was flying around the participants.
---
Miles 1-2.7:
I took it easy, pressing the pace just a tad. I was looking forward to getting some colors along the way. There were three other color spots in addition to the star/finish area. Everyone was getting a dose of vibrant colors. Some of the runners just a little bit more than others.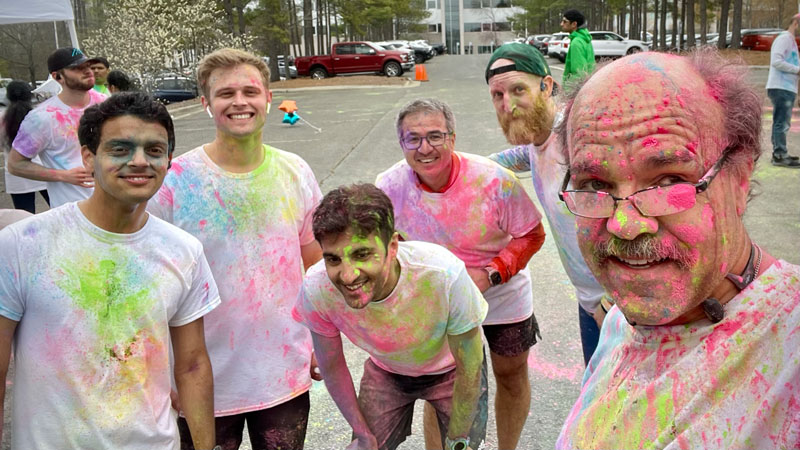 In the end, I took some time to talk to other runners, listen to music, and watch the choreographed dancing. The food was very flavorful and nice. I will definitely run this event again next year.

| | | | | |
| --- | --- | --- | --- | --- |
| Month/Year | Event | Location | Type | Time |
| Mar-23 | Cisco Holi Color Run | NC | Misc | 24:23 |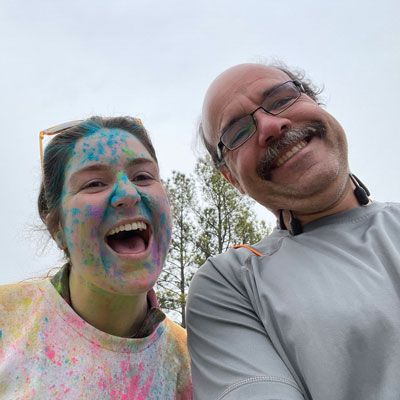 Highlights:
Course: Great ample road right of the start, narrowing a bit at the entrance of the Greenway. Back to wide roads in the middle and returning the same way route.
Venue: At the finish, excellent, with plenty to drink and eat.
Expo: No expo.
Weather: Overcast weather conditions with very light rain at one point. 65º with just 90% humidity at the start.
T1D: Sugars were good at the start, a tad on the high side, but they were stable.
Fueling: Pre-Race: Breakfast and banana.
Race: Nothing.
Post: Gel in preparation for the InsaneRunning Cisco run.
Learning Points:
It is so much fun participating in a color run.
Running without a bib or timing chip is very refreshing.