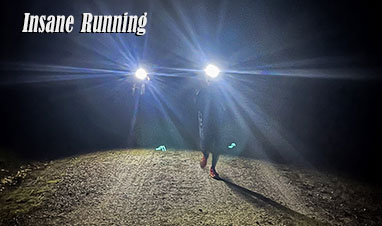 Journey to 100: Week 23/26
This is part of a series of posts regarding how I am preparing, planning, and training to complete the 100 miles Ultramarathon Umstead 100: Journey to 100. For all the ultrarunning series, here is Journey to 100 last week's post, and for additional ideas, follow the link. Training for a 100.

Congratulations, you have survived the highest total mileage week. You were coming from a training week that included 20 and 26-mile back-to-back long runs that tested your leg's recovery efficiency. This week was peak training week that had grueling back-to-back-to-back long runs that tested your will and your ability to run on supper tired legs with over 80 total weekly mileage, 70 of those coming from the back-to-back-to-back weekend runs.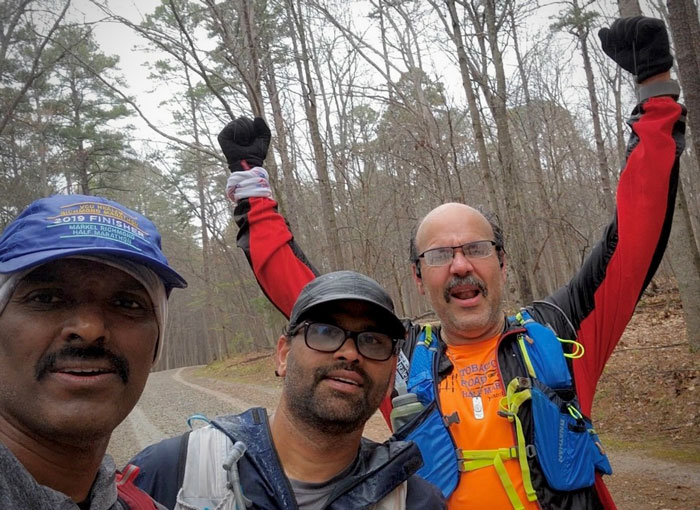 And what a fantastic way to close the week with the last run, a 50k run, that started at 3:00 AM (We will never know the actual start time given that it was daylight savings day and our mental state was not 100%. Ok Venu, we know, we know, you were ready at the right time with the right attitude for the run.)
What also made this run so special and one that pushed our limits, we started with a nice pollen shower that was very noticeable due to the headlamps—then followed by some night sleet, which then turned into hail (small pebbles but nevertheless still hail). After a few miles of hail, we were gifted with snow, very wet snow, which turned into some really cold rain for the last few miles. Any other runner would have called quits, but the InsaneRunners, moved past those challenges to complete the run in full.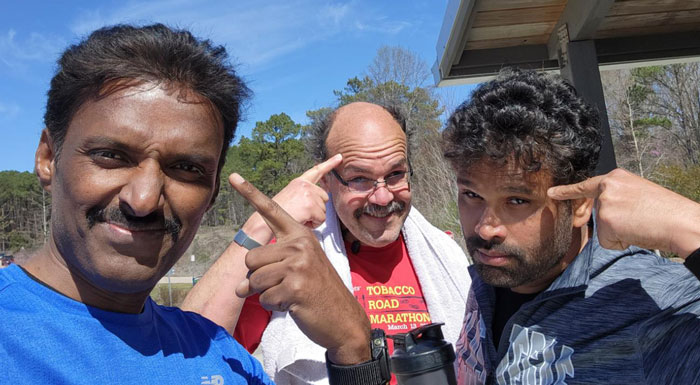 Now It is time for a well-deserved lower mileage recovery taper weeks.
Sit down, grab your popcorn, and enjoy the time.
Assessment:
All the heavy miles and training have reached the peak. Now with some time to relax and recover, it is time to look back to your experience during training for the past few weeks. Ask the following three questions.
What went well during training?
What could have been done better during the long runs?
What do I need to adjust or keep in mind?
Those are key questions that should ask for each one of the following categories.
Running Shoes and clothing
Fueling and Hydration
Mental toughness
Addressing issues on the fly
Planning:
With the answers on hand to the above questions, figure out if there is anything that needs attention. Take notes of what you would like to do. Inform your crew and pacers of any changes that relate to their plan to help you complete your goals.
Start taking inventory of what you need to procure now that you know exactly what you are going to use at the event.
Start the process of organizing and thinking about your setup.
Enjoy the tapering; it is time to focus on recovery.

How is the plan going:
This week was peak week. The workweek mileage was the maximum of the plan. From here until the event, we will be in recovery mode. Here are some highlights,
Monday: One easy mile followed by some strength training workout at the gym.
Tuesday: Easy 6 miles
Wednesday: One easy mile followed by some strength training workout at the gym in the morning. In the afternoon InsaneRunning group easy run.
Thursday: Rest day, morning stretches with some additional Yoga..
Friday: Easy 10 miles. The 1st of back-to-back-to-back long runs.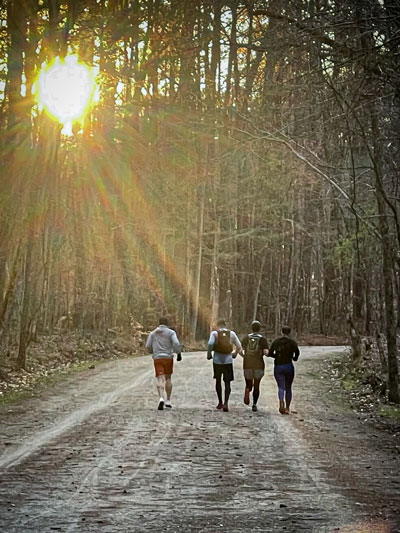 Saturday: Second long run consisting of easy Umstead 31-mile run. The weather was great, but I have felt better on other runs. Still a great run. Plenty of other runners are training for Umstead. Our running group is doing well, including pacers and participants. Unfortunately, one f our key runners got sick while traveling this week.
Sunday: Last long run of the plan, with a 3:00 AM start time, was crazy due to the daylight savings day. The weather at the start was very nice, but that quickly turned into an amazing experience. A 50k that included pollen, sleet, hail, snow, and rain. The whole group performed fantastically. Definitely, they are all ready to tackle Umstead 100. But first, a well-deserved 2-week taper.
---
This week's actual numbers:
Next Week's Plan: Let the tapers begins.