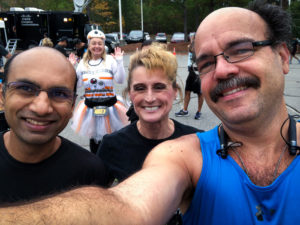 Back in May, we started a running group at work to start training targeting the 2019 Cisco 5k event. We all had different goals and ideas of what we want to accomplish, but one common goal was to complete the 5k event. For me, it has been a tradition to run this event, since back a few years it was my 1st official running event. Last year, unfortunately, I had to miss the run due to a business trip but I was not going to miss it this time.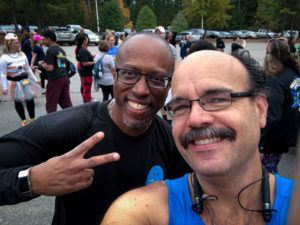 The training sessions were great, most of them well attended. We covered a variety of topics, from running form, stretching, food/fuel, and many other topics.

The temperature was around 64º, with overcast skies, but this year humidity was hovering around 90s%. Got to the area with enough time to jog a mile to warm up. Before the start of the event we got a few pictures in, a final word of encouragement for the InsaneRunners and we all positioned around the mid-pack of the corral.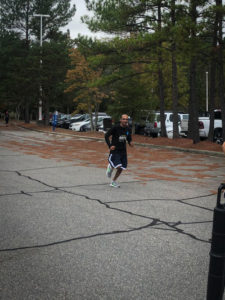 Lots of really great excitement and energy in the air. After the short countdown, all went down the hill very fast, then down to the narrow path where we had to slow down a bit to fit all the runners getting in the path.

I could see a couple of our InsaneRunners ahead of me. They were doing fantastic.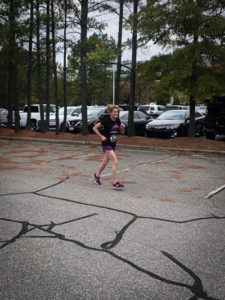 About half mile in we tackle the 1st short steep hill, I was very happy to see them tackling it with quick short steps without slowing down or sacrificing the effort. Others around them were too aggressive with the hill and were paying the price at the top. Closer to the mile 1 mark we started to see a few other runners that went out to fast and already were also paying the price, they had to slow down and some to a point having to walk. Not our InsaneRunners, they stick to their plan and were going strong.
Mile 2 was another great mile too, I increased my pace as I was able to find a good rhythm. Now on the way back to the start I grabbed some water and continue to press the pace. It has been a very long time, I think since I started to train to the 100-mile event earlier this year that I have done true speed work. Even though I felt slightly slow I was doing ok.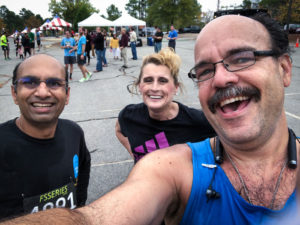 Now closing to mile 3 final uphill and it was all good. I quickly finish and headed back to the finish line to welcome all runners, especially our InsaneRunners.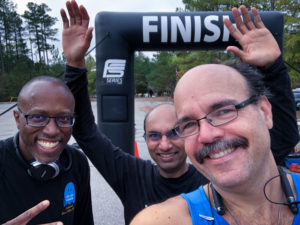 It was awesome to see the participants finishing the event. They were all pushing that last uphill to finish strong and especially with a smile. What a great day, all the work paid off for them, regardless of their goals, there was a sense of great accomplishment and victory. I was extremely happy with today's performance, with their performance, very happy to see InsaneRunners being superheroes and reaching their personal best. It was outstanding. Congratulations!
| | | | | |
| --- | --- | --- | --- | --- |
| Month/Year | Event | Location | Type | Time |
| Oct-19 | Cisco 5k | NC | 5k | 24:46 |
Event Highlight:
Course: The route starts very ample parking lot and then quickly turns into a narrow paved path and a few small hills. A water station with water that you encounter twice at miles 1 & 2.1
Venue: The start/finish line area had snacks, water, and fruit, in addition to Food trucks for lunch options.
Expo: No Expo
Weather: Overcast, 63º with 90% humidity.
T1D: Sugars within running range at start. Remained steady and trended all the way.
Fueling:
Pre-Race: 1 serving Hot Cereal, banana, and Latte early morning.
Race: Water at the water station.
Post: Normal lunch
Learning Points:
Running with great friends and being able to see their success in achieving their goals is Priceless