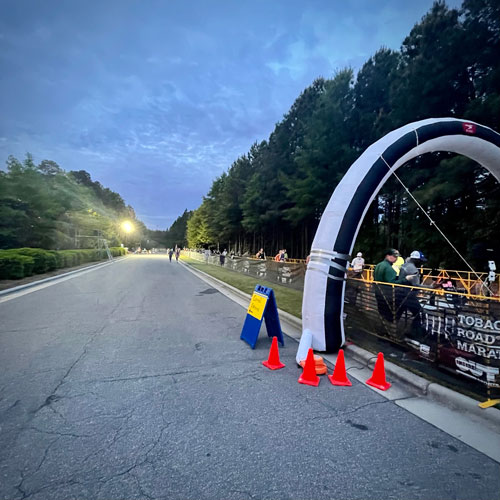 Yesterday I completed the Tobacco Road Marathon and today the Tobacco Road Half Marathon. This is to complete what I call "The Caboose Challenge" It was a perfect day, with perfect weather, great sugars, and a perfect venue for a back to back events.
This year the organizers divided the Tobacco Road Marathon event into two days, Saturday was the Full, and today Sunday was the Half. That way they were able to reduce the number of people at any given time in each event. In addition to a staggering start, similar to yesterday Full. Coming from the full event I knew I was going to gauge my leg's conditions and was planning to take it easy to make sure I did not get injured or hurt. The route for the half was different this year, I was looking forward to seeing it. That was another reason for me to do the back-to-back events. I am not sure that next year they will keep this route, given that hopefully without the COVID restrictions they might get back to single-day events.
The morning routine was the same as yesterday. No changes to the breakfast and morning prep. Got to the area with enough time to hang around a bit. I was feeling so tired and stiff and knew that it was going to take some time to warm up. Like yesterday, it was great to talk to other runners and catch up with some friends.
Mile 1-3: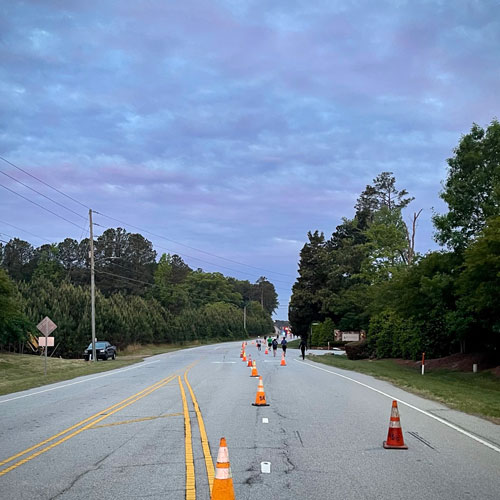 I was very stiff and but the legs were not as heavy as I thought they would be and that was good news. Also yesterday, my left calf was acting up for the last few miles of the marathon and it was a bit of a concern, but again it was feeling pretty good. Sugars were good and trending steadily. These first miles were good decent miles, definitely faster than yesterday but was holding a bit the pace. I was feeling good and as we were getting close to the trail entrance I found myself in a good decent rhythm. This time since it was going to be a shorter event, I decided not to have water at the stations and only use the energy drink I was carrying. This 1st segment of the route is very similar to the original route with the exception of the 1st 1/4 mile now being flat, instead of uphill.
Mile 4-7:
Feeling in the zone, I kept holding the pace. My watch told me my HR was high (red zone) but I did not feel like it was that high. I decided to just restrain myself from pushing the pace for a bit. In the later part, my HR was now back into reasonable levels so I started to move a little bit faster, just a few seconds faster per mile, but keeping a self-awareness of the effort. It was great to see a few of the spectators that ran the full yesterday, they looked at me a shouted, "did you run the full yesterday?" with some surprise. As I was passing by I shouted back with a solid, "yes, it was a lot of fun" with a huge smile. I could hear others around commenting and being surprised. Those few instances gave me additional energy and also made me smile allowing me to forget about being tired or spent.
Most of the route is rolling hills and flats. The one hill looked a little challenging at 1st but tackling with steady quick steps did not cause any problems. Although I was holding a good steady pace there was plenty of runners passing, given that they started after me and perhaps were doing 1 to 3 minutes faster pace than I was. It was ok, the same happened during the full, and every time it was a hint that I needed to keep my form and pace in check.
Miles 8-10: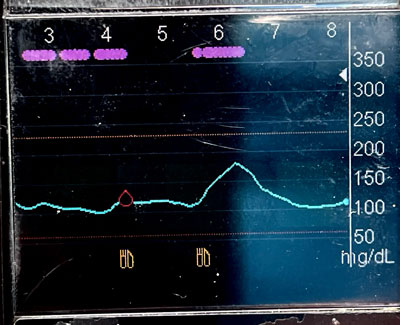 At this point, I was feeling good and decided to sustain the effort. The new route was taking us around some of the neighborhoods near the trail. For me, it was a great change of scenery. Also, the change in course profile was fantastic for me, some flats, some rolling hills, and some hills. The hills were not challenging but you needed to tackle them with respect. At this point I find myself targeting a few runners that were ahead of me. One by one, taking my time to get close to them and then press to pass.
Miles 11-13.1 (Finish)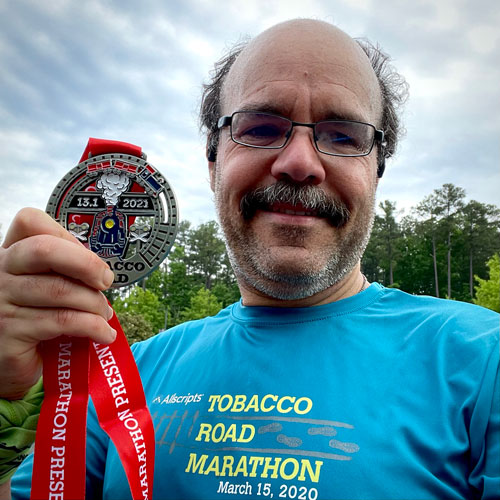 At the final couple miles, there were a few short hills in addition to some quick sharp turns. Although it was great to see a different scenery it did take more effort and I had to slow down a bit if I want to finish strong. I continued to tackle a few other runners but made sure I had enough in the tank for the final push. As we turned into the finish area, it was great to see once again a few friends and runners that shouted my name, which gave me the final burst of energy to finish looking strong. I finished running about 1:20 faster per mile than yesterday. It turned out to be a perfect day for a great run.
Now to rest and stretch. I am extremely happy with the performance after the full. Not even close to a PR, but that was not the intention of this event. Although I do not have any other event until the fall, I am going to put a little bit more effort into speed training during the summer session.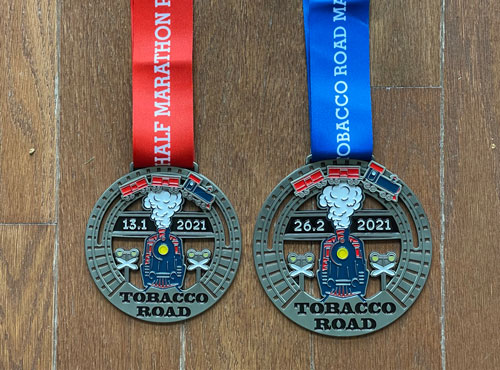 | | | | | |
| --- | --- | --- | --- | --- |
| Month/Year | Event | Location | Type | Time |
| May-21 | Tobacco Road Half | NC | Half | 1:58:57 |
Highlights:
Course: Great ample road right of the start, narrowing a bit at the entrance of the trail close to mile 3, but no issues given the staggered start. This was a new course for the half that took the runners around other areas near the Tobacco Trail. A little bit more hills added but nothing too challenging or crazy. I believe it was a perfect combo of flats, rolling hills, and a few hills.
Venue: At the finish, was good, simple but effective.
Expo: No Expo due to COVID restrictions.
Weather: Perfect weather with few clouds that provided cover from the sun all the way until the finish. A great 48º with just 93% humidity.
T1D: Sugars were good at the start, and held pretty well in range throughout the event.
Fueling: Pre-Race: 1 serving Hot Cereal and Latte. Half of the banana about 10 minutes before start.
Race: E-fuel that I carried and water at aid station Mile 12.
Post: Protein shake and lots of water.
Learning Points:
Running a conservative 1st event marathon is key for back to back event.

Being really aware of the running effort can help you find the zone and stay there for longer.